ContainerPort Truckload & Logistics
We understand how critical it is to get your goods from point A to B as quickly and efficiently as possible, that is why having reliable service for all your trucking needs is our number one priority.
With ContainerPort Truckload we have an expanding fleet of Owner Operators to handle your FTL (Full Truckload) from point A to B across the Eastern half of the United States. We offer services for:
Local
Regional
Dedicated
Over the Road (OTR)
We have strategically located operations in 11 Terminals, so we are where your regional cargo needs are, and are expanding our markets constantly to meet your needs.
Locations:
Atlanta, GA
Chicago, IL
Detroit, MI
Mobile, AL
Jacksonville, FL
Fort Smith, AR
Columbus, OH
Savannah, GA
Dallas, TX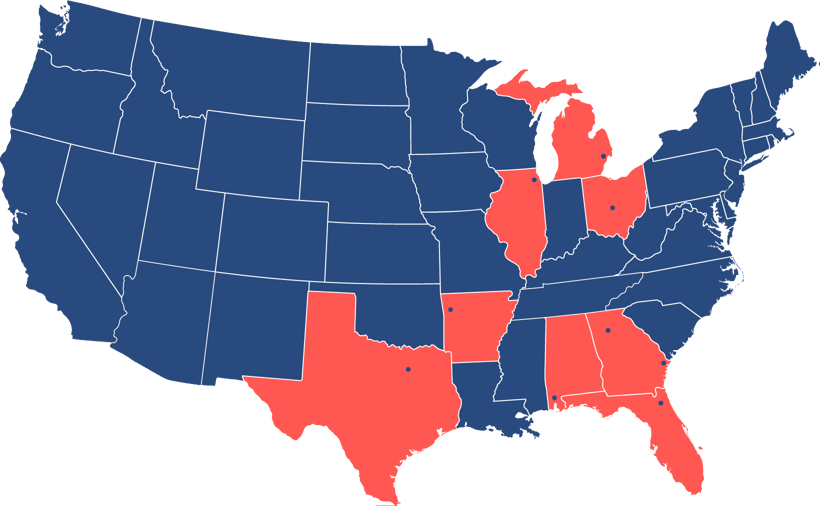 In addition, ContainerPort Logistics partners with numerous strategic carriers to provide an alternate, non-asset based transportation solution to our large customer base through multiple modes of transportation. Each partner carrier goes through a strict approval process and Carrier 411 automatically updates our system with carrier qualifications or disqualifications.